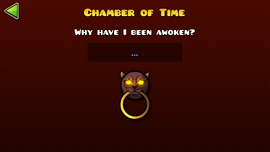 The Chamber of Time is a new secret room in Geometry Dash introduced in Update 2.1. It presents a new Vault Keeper (known as the Gatekeeper), 5 new secret icons to unlock, and a chest to get one of the keys to release the beast locked in The Basement.
Description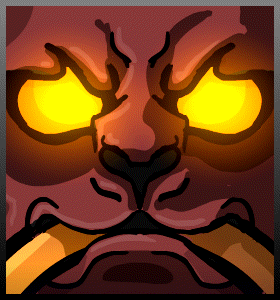 The Chamber of Time has a dark red background and a field of text above the Gatekeeper. The Gatekeeper resembles a brown tiger face with small horns and orange eyes and holds a golden ring in its mouth. Tapping the Gatekeeper repeatedly will cycle through different phrases; wrong answers have orange text while hints are given provided with green text to help the player.
How to Enter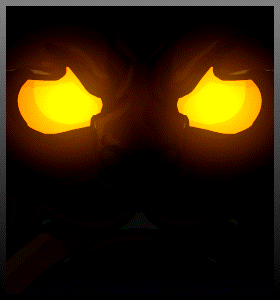 After completing The Challenge, the Player must click on the orange lock in the basement. Then go to the "Coming Soon" page of the main levels screen and tap below said notice in the center of the screen, it will then reveal a door that leads to the secret room but will be locked. The Gatekeeper will ask if the player is "RubRub" (RobTop's nickname). Subsequently, the player must acquire the "Master Emblem" obtainable through Scratch's shop, then visit the door again and access will be gained.
Rewards
Enter the codes stated as captions to unlock the respective rewards.
Trivia
It is the only Vault that does not offer a secret coin.
It is the only Vault to include a chest when unlocked.
The gatekeeper is referred by the creature in the jail in the Vault of Secrets as "Rubrub's trusted pet."
The music somewhat sounds like an Egyptian version of the Jurassic Park theme.
Ad blocker interference detected!
Wikia is a free-to-use site that makes money from advertising. We have a modified experience for viewers using ad blockers

Wikia is not accessible if you've made further modifications. Remove the custom ad blocker rule(s) and the page will load as expected.