Welcome to the Geometry Dash Wiki!
We are a collaborative community website about Geometry Dash that anyone, including you, can edit. We have 287 recently active users and have accumulated a total of 280,171 edits and 1,035 media files, achieving a WAM score of 99.08 at our
peak
! Join the huddle by selecting the edit button at the top of one of our 54 articles to get started!
About Geometry Dash
Geometry Dash
is a rhythm-based platformer game developed and published by
RobTop Games
. It was released for $1.99 USD on August 13, 2013 for
iOS
and
Android
, and for $3.99 USD on December 22, 2014 for
Steam
. A
lite
version of the game is available on mobile devices with fewer features, as well as a free expansion,
Geometry Dash Meltdown
, which includes exclusive levels.
The player takes the form of different entities with unique mechanics such as a cube, a ball and a UFO. Using one-touch gameplay, the player must try to navigate through a series of interactive
obstacles
and behaviour-manipulating
portals
to reach the end of levels without crashing, while listening to exciting soundtracks along the way.
Guidelines
Good reads
General editing
Everyone is encouraged to contribute towards the development of the wiki. The simplest way to do this is by editing an article. When doing so:
Check that the information belongs on the particular article being edited.
Use correct spelling and grammar (British English is applied here).
Write in third-person (avoid using pronouns such as 'you' or 'we').
Include only verifiable factual information and not opinions, rumours or speculation.
Take care in including information concerning an upcoming update.
Preferably, use the classic editor (under the Edit button dropdown menu) as this is more stable than the VisualEditor; switch to Source Mode in order to efficiently edit coded elements such as templates.
Ensure the article displays correctly by using the Preview option before publishing.
For more tips on editing as well as a place for test editing, see Geometry Dash Wiki:Sandbox.
File usage
The Geometry Dash Wiki has an organised file system that includes images, videos and audio. Every file should have a permanent place on an article; these will be categorised. Images that are posted outside of articles require
Template:Image
to be used which embeds them from external sites such as
Imgur
. Files which do not meet this criteria will be deleted on sight.
Top 5 editors this week
Data unavailable
0
Geometry Dash Wiki
Refer here for all your chat know-how.
Join the Chat>
Forum Activity
Which form do you find the most challenging to use?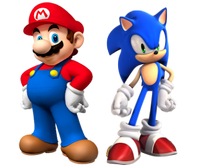 Platformer Games
Go to these sites for info or for help with your own wiki!
Azure Striker Gunvolt • Broforce • Cave Story • Crash Bandicoot • Donkey Kong • Drawn to Life • Geometry Dash • Jak and Daxter • Kirby • Kya: Dark Lineage • LittleBigPlanet • Mario • Mega Man • Metal Slug • Metroid • Mirror's Edge • Oddworld • Ratchet & Clank • Rayman • Shantae (and WayForward games) • Shovel Knight • Sly Cooper • Sonic • Spyro the Dragon • Strider
Want your community included? See how!